Swiss National Bank: Fabio Bossi, Delegate for regional economic relations, 16.12.2022
Swiss National Bank (SNB) Fabio Bossi, Delegate for regional economic relations
When: 16 December, 17:00
Where: Auditorium, Università della Svizzera italiana
Fabio Bossi, Ph.D. in Economics, 2006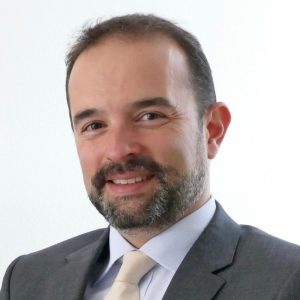 Why you chose to work for the Swiss National Bank? Because it is an institution that pursues a goal in line with my ideals and allows me to put to further nurture the skills previously acquired.
ABOUT SWISS NATIONAL BANK

Organisation of the SNB
The National Bank has two head offices one in Berne and one in Zurich, as well as a branch office in Singapore. Moreover, it maintains six representative offices (in Basel, Geneva, Lausanne, Lugano, Lucerne and St Gallen).
In addition, it has 13 agencies operated by cantonal banks and serving the country's supply of money.
Mandate
The Swiss National Bank conducts the country's monetary policy as an independent central bank.
It is obliged by the Constitution and by statute to act in accordance with the interests of the country as a whole.
Its primary goal is to ensure price stability, while taking due account of economic developments. In so doing, it creates an appropriate environment for economic growth.
Book your place: emba@usi.ch