BE AN EMBA FOR A DAY 2023 EDITION
Join us for the opportunity to attend one of our EMBA courses and take advantage of the Early Bird Discount
HUMAN RESOURCES MANAGEMENT : 14 & 15 January
The course focuses on the management of human capital, which in today's economy appears as essential for the success of a company as much as an effective production systems or a well-designed marketing strategy. Many managers now recognize that a critical source of competitive advantage comes having an effective system for obtaining, mobilizing, and managing the organization's human assets. Thanks to digitalization to new tools are also available to manage human resources. The purpose of the course is to introduce you to the challenges and opportunities that firms face today in managing HR. The course will do so by not digging much into the technical detail of issues such as the psychometric of test validation, the specifics of doing job evaluations, the mechanics of interviewing – issues well covered by many human resource professionals. Rather, the course adopts the perspective of the general manager and addresses human resource topics from a more strategic perspective – i.e., as a source of competitive advantage. The flow of the course follows a macro-to-micro approach. In the first block we will discuss the overarching framework of the course and we will deal with motivation, job design and compensation. In the second block, the ways to improve recruiting, reducing the outflows of personnel within an organization and properly manage retention will be discussed.
The topics include:
1.The strategic importance of HR
2.Alignment and consistency evaluations
3.High commitment firms, motivation by job design, teamwork
4.Recruitment and selection
5.Performance evaluation ad compensation
6.Training and retention
Professor Carlo Wezel
Filippo Carlo Wezel was appointed Professor of Organization and Management at the Faculty of Economics of USI in September 2009. He is currently Director of the Institute of Management and Organization at USI, permanent visiting Professor at emlyon (France), and Research Fellow of the Judge Business School (Cambridge University). Filippo is also a Senior Editor at Organization Science and sits in the editorial review board of Organisation Studies, Strategic Entrepreneurship Journal, Strategic Organization, and in the Advisory Board of Research in the Sociology of Organizations. With a PhD in Management from the University of Bologna, he previously held appointments at the University of Groningen (post-doc) and at Tilburg University (assistant and, then, associate professor). He acquired further academic experience as visiting researcher/professor at the Wharton Business School, Cambridge Columbia and Duke Universities, and at the Hong Kong University of Science and Technology (HKUST). His teaching interests include organizational theory and organizational behavior, which he has taught at the undergraduate, master, PhD and executive levels.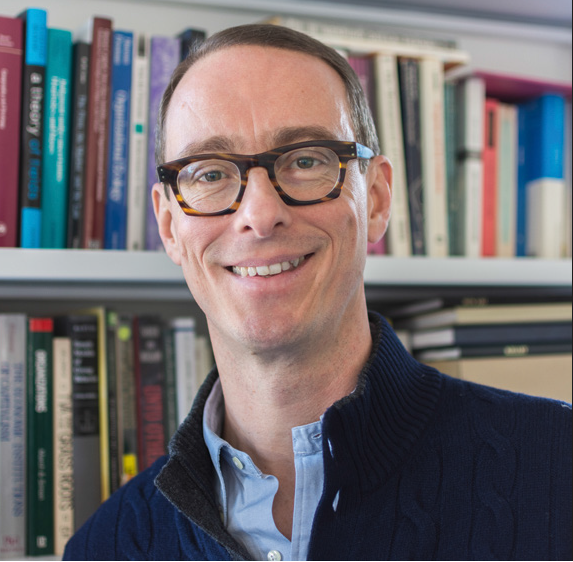 MARKETING: 11 & 12 February
The course provides broad understanding of what marketing is, its approach to business and end customers, and how such understanding translates into a marketing plan. For instance, it clarifies how customer orientation unfolds in times of acceleration, digitisation, and fragmentation of customer value.
The course also assumes that success for any type of market-driven company originates from its capacity of providing an enriching, and sometimes transformative, customer experience around its products and services.
In particular, the course focuses on two main drivers of customer experience. Namely:
1.Brands and brand management.
2.Digitalization and its related challenges.
Professor Luca Visconti
Luca M. Visconti is Full Professor of Marketing at IMCA (Institute of Marketing and Communication) and at ESCP Europe, Paris. He is Lecturer at IFM (Institut Français de la Mode) and Sciences Po, Paris.
Since September 2020, he is Dean of the Faculty of Communication, Culture and Society.
Prior to his current appointment, he was Full Professor at ESCP Europe (2011-2017) and Lecturer in Marketing at Università Bocconi (1999-2011), where he received his Ph.D. in Business Administration and Management. He has been Visiting Scholar at Leeds School of Management, University of Colorado (2004-2005), and at École Supérieure des Affaires, Université de Lille2, Lille (2007-2008 and 2010).
His research inspects the intersections of consumption, markets, and culture (Consumer Culture Theory). In particular, his work focuses on branding, luxury, storytelling, market vulnerability, and wellbeing. His work appears in high-ranked journals (Journal of Consumer Research, Journal of Marketing Management, Marketing Theory, etc.), books, and book chapters.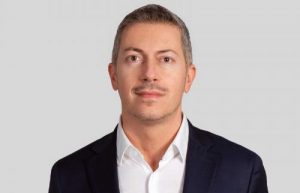 FINANCE: 11 e 12 March
This course introduces the logic and tools underlying firm's financial decisions necessary to understand what drives successful decision-making and value creation. We will cover the following topics:
1. What is corporate finance?
2. What is corporate governance?
3. Understand financial statements and the concept of value
4. Understand Cash-flows
5. Master the concept of discounting and be able to apply it in various situations.
6. Understand the trade-off between risk and return and apply it to determine firms' cost of capital
7. Understand how firms select investment projects
8. Understand how firms decide on their sources of financing
9. Analyze how the "digital" and "sustainability" revolutions affect these top
Professor Eric Nowak
Full Professor of Financial Management and Accounting at USI since 2003, Eric Nowak studied at the Universities of St Gallen and Bocconi in Milan and completed his PhD at the University of St Gallen in 1997 after a research period at the University of Chicago with a fellowship of the National Science Foundation. Subsequently, he was assistant professor of finance at Goethe University Frankfurt, where he received his venia legendi in 2002. Eric Nowak was visiting professor at the Universities of Hohenheim, COPPEAD Rio de Janeiro, CEIBS Shanghai, and Witten/Herdecke, a fellow of the Center for Financial Studies (CFS), an affiliate member of the Swiss Finance Institute (SFI), and adjunct professor at the Université de Luxembourg School of Finance (LSF). He has published in the top journals of fields as diverse as finance, entrepreneurship, and business history, among them the Journal of Finance,the Journal of Business Venturing, and Business History. He was the national coordinator for the European Research Network 'Regional Comparative Advantage and Knowledge Based Entrepreneurship'. During his sabbatical academic year 2010-11 he was the Rock Center for Corporate Governance Visiting Scholar at Stanford University. From 2017-18 he was Senior Visiting Professor in Risk Management at the National University of Singapore (NUS). Since 2016 he is also Adjunct Professor at the Luxembourg School of Finance and Director of the Master in Financial Technology and Computing (FinTech).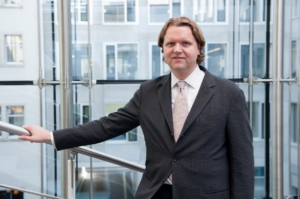 Professor Laurent Frésard
Prof. Frésard earned a PhD in Finance from the University of Neuchatel in 2009. He was an assistant professor of finance at HEC Paris between 2008 and 2011, and an assistant and then a tenured associate professor of finance at the Robert H. Smith School of Business at the University of Maryland between 2011 and 2017. He is a professor of finance at USI, where he holds a senior Swiss Finance Institute (SFI) chair. His research focuses on corporate finance, and specifically on the interactions between firms, financial markets, and the real economy. His latest research investigates the effect of stock prices on firms' actions, and the role of the financial sector in the allocation of talents in the economy. His research has been published in the leading finance journals, such as the Journal of Finance, the Journal of Financial Economics, or the Review of Financial Studies. He teaches introductory and advanced corporate finance at the master level, as well as empirical corporate finance at the PhD level.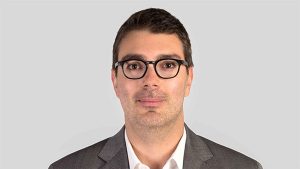 To enroll, email us: emba@usi.ch