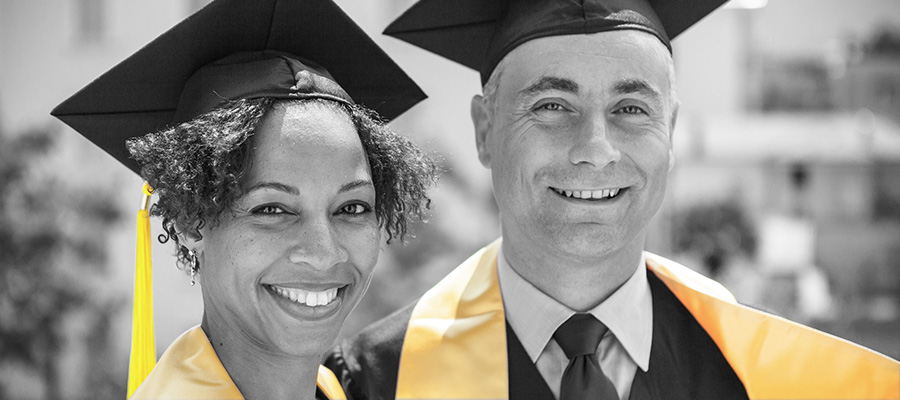 USI EMBA participants are managers, entrepreneurs, business Leaders and start-uppers with significant professional experience from all types of organizations, companies and institutions gained either locally or internationally. They recognize the importance to understand and master the implications of big data, digitalization and sustainability in the global economy.
You must hold a bachelor's degree, be willing to develop new knowledge, insight and understanding relevant to your current and future positions. We seek candidates with a passion to succeed, who are motivated and desire to improve their competences, skills, and career paths. In special cases, we will consider applications based on professional qualifications.
All our students share a willingness to learn and grow. Their diverse backgrounds and experiences enhance classroom discussions and group work contributions resulting in the development of new angles and perspectives.
USI EMBA prepares a new class of agile entrepreneurs and executives, attentive to new trends and prospects. We infuse our participants with the skills needed to become inspiring and creative leaders capable of effectively meeting the demands of the present without compromising the future and the opportunities this future holds. Our curriculum nurtures their ability to proficiently think out-of-the-box, to create forward looking strategies and successfully implement them.
USI EMBA class profile averages typically reflect:
8 or more years of work experience in many sectors (Banking/Financial Services, Telecom, Industry, IT, Public Utilities, Public Administration, Engineering, Transportation, Energy, Real Estate and so on…).
6 or more years in a managerial position.
F

rom 29 to 55 years of age

.
A bachelor's degree from many disciplines (Economics, Business Administration, Computer Sciences, Engineering, Humanities, Law & Political, Natural Sciences, Healthcare, Communication, Business & Technology and so on…) or the equivalent.
20% of the participants started their own business.
20% work for big companies (multinational and public).
20% work for small and medium enterprises.
20% work for Banks or financial institutions.
10% are freelance consultants.
10% work in the public sector.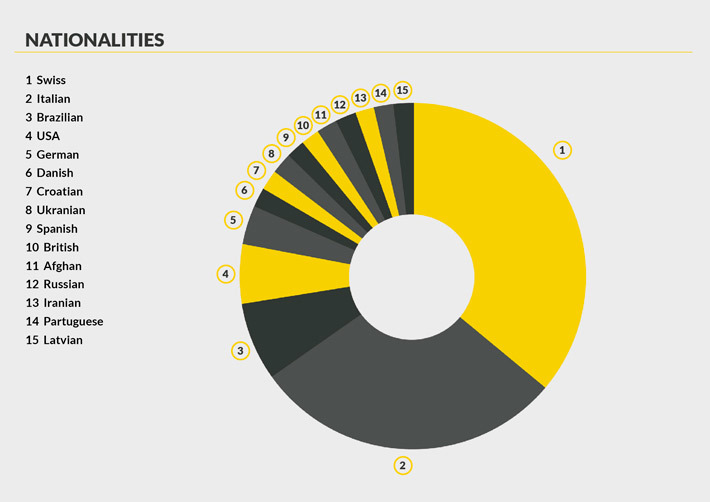 Admission Requirements
Candidates need a minimum of four years of full-time work experience; evidence of leadership experience or potential; letters of recommendation and a bachelor's degree in any discipline. In special cases, applications based on professional qualifications may also be considered. Candidates will also be invited for an interview as part of the admission process.
Application Package
The application file should include:
Filled application form
CV
Essay showing the candidate's motivation to attend the EMBA program
2 Letters of recommendation from supervisors or colleagues
University (Bachelor) degree transcripts
The USI EMBA 10 starts in September 2021 and continues through March 2023. Classes are held in Lugano every month, for fourteen months and are taught partially on line and on site. One day in e-learning and two consecutive days on site: Saturday & Sunday from 8.30am to 17.30pm.
The program consists of twelve core courses, one of these will be abroad (California, USA), two advanced courses and a three- month project work at the end of the program.
Classroom teaching is combined with online learning. The courses will begin with one day in e-learning delivered before the module on site starts. The courses will be taught one per month for two consecutives days: Saturday & Sunday. After each course there will be the open book assignment.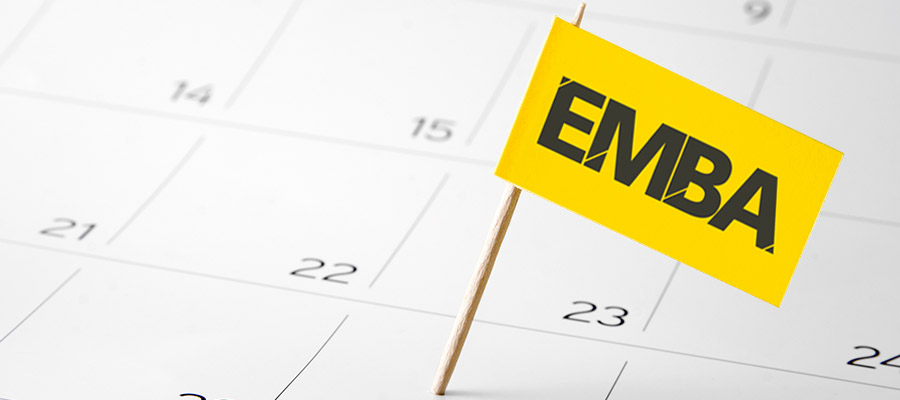 The program operates on a rolling admissions policy. Since class size is limited, candidates are advised to apply as early as possible. For the course starting in September 2021, the final deadline for submitting applications is August 31, 2021.

Get in touch with us today for further information.

Candidates meeting the admission criteria will be contacted for an interview (virtual or on site) a week after the admissions office has received the completed application package.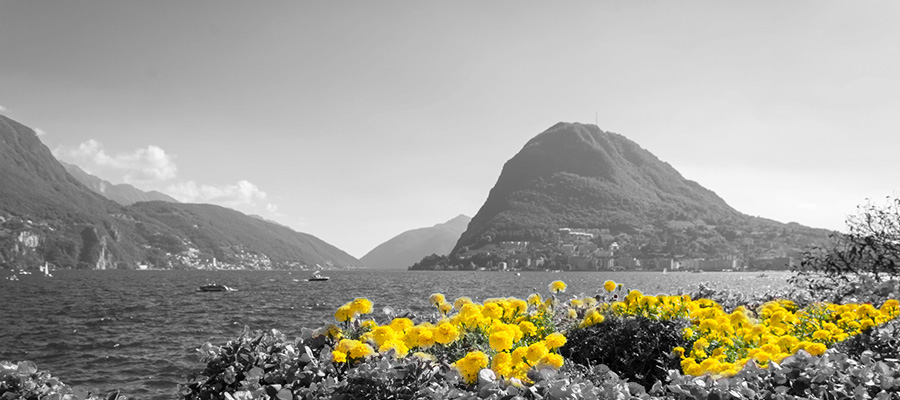 The cost of the Executive MBA is CHF 52'000.
This includes tuition, all program, and project-related fees, course materials, coffee breaks, and lunches.
The program fee is payable in three installments:
The first installment of CHF 2'000 is due immediately after confirmation of admission to the program.
The second payment of CHF 25'000 is due in September 2021.
The third payment of CHF 25'000 is due in September 2022.
Flexible Payment Plan
Self-sponsored students may apply for the option of spreading the payment of their tuition over a period of up to three years at 0% interest.
"Early Bird" discount
Students who apply to our program before 30.09.2020 will automatically be eligible for our Early Bird discount of CHF 10'000 from your fees for 2021/2023.
For participants requiring accommodation during the modules, the University has preferred rate agreements with some hotels located near the campus.
Tuition fees do not include accommodation, books, travel to-and-from Lugano, travel and accommodation expenses (module abroad in California).
Tuition fee Payment:
To apply email us: emba@usi.ch