EMBA toward digital transformation
The disruption of business models through the advancement of digital technology is a reality for Swiss industries.
In today's world, digital affects every aspect in business and life. In Switzerland, in particular, we witness big changes in the financial and pharmaceutical sectors. Digitalization harbors huge potential for all Swiss firms. It is vital to make the most of the opportunities offered by this technological movement.
Our Executive MBA is delivered at Università della Svizzera italiana, Lugano, one of the leading universities for Informatics, Economics and Finance.
USI is a young and lively university. The relatively small size of the campuses encourages the free flow and open exchange of ideas. USI encourages faculty, students and researchers to develop their potential, and appreciates their curiosity and willingness to experiment with new ways of thinking, learning, teaching and working. We are always taking on new challenges while remaining true to our three guiding principles: quality, openness and responsibility.
Lugano is also the home of the CSCS Swiss national Supercomputing Centre, the supercomputers hub and the fulcrum of expertise that help keep Swiss science at the forefront of innovation worldwide.
Switzerland is also one of the safest country in 2019, according to the Peace Index 2019 and Lugano it's the most pleasant and safest place to start this adventure.
EMBArk with us on this fabulous journey!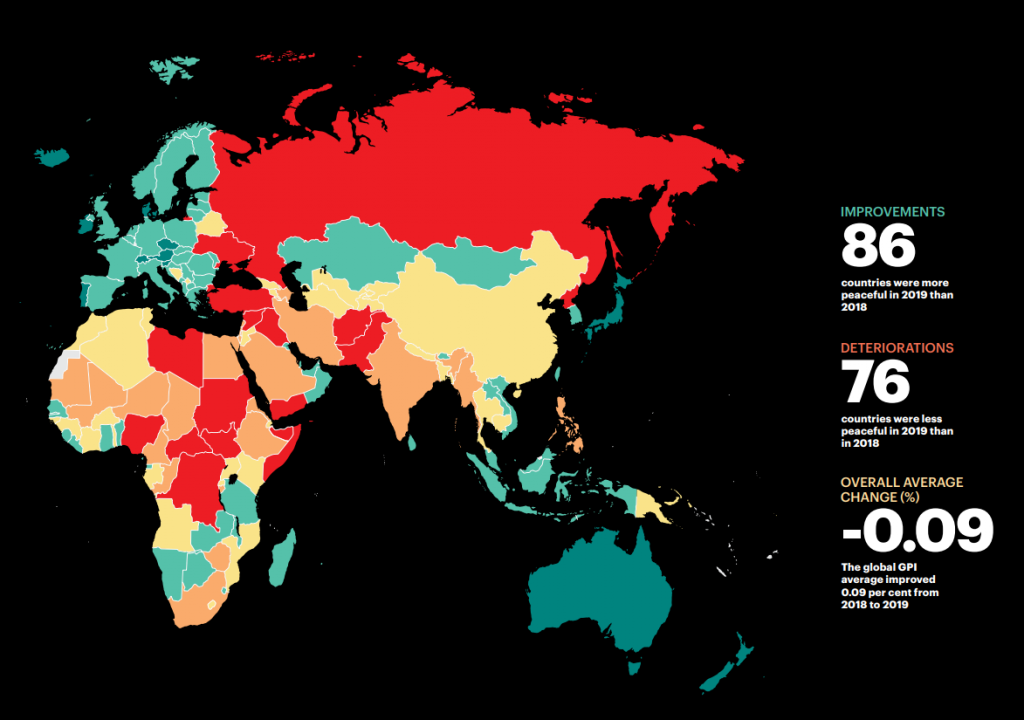 Source: Peace Index 2019