DUBAI 2020 – EMBA opens your mind to the world
DUBAI 2020: Cross Cultural Diversity & Negotiations
Our USI Executive MBA is not only about formal lectures, project development, testimonials by leading managers; it is also about experience.
This is the purpose of this three-day Study Tour in Dubai, United Arab Emirates, from 15 until 17 March 2020.
Why Dubai?
Dubai is one of the fastest growing economies in the world and has a reputation for being a forward-thinking and visionary city.
Expo 2020 Dubai will be a great occasion to create, innovate and collaborate.
Dubai is a global hub for financial services, logistics, tourism, hospitality, and trade, and is steadily growing other sectors including healthcare, technology and clean energy.
The USI EMBA international module is the perfect opportunity for our students to get inspired by the entrepreneurial and innovative spirit of the city.
Kandarp Mehta
Visiting Professor of Entrepreneurship and Negotiation, Kandarp Mehta, PhD IESE Business School, Barcelona.
He has been with the Entrepreneurship Department at IESE since October 2009.His research has focused on creativity in organizations and negotiations.
He frequently works as a consultant with startups on issues related to Innovation and Creativity. His doctoral thesis was about the process of creativity in the context of motion picture industry.
He has conducted several Negotiation and Creativity Workshops for corporate executives and management students in Europe, USA, and India. Before coming to Spain, he was at ICFAI Business School in India where he taught Corporate Finance.
He is also actively involved with Creative Industries.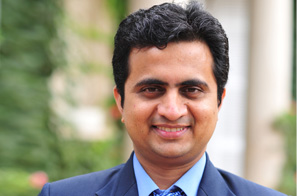 Don't miss the opportunity, Dubai is calling!
Enroll here: https://www.emba.usi.ch/#contact