USI EMBA10 GRADUATION – 25.03
EMBA10 Graduation Ceremony
Keynote Speaker: Riccardo Braglia, Former Vice Chairman and CEO Helsinn
When: Saturday 25th March, 17:00
Where:  Aula Magna, USI Università della Svizzera italiana, Via Buffi 13, 6900 Lugano
We will celebrate the success of our EMBA#10 students.
Riccardo Braglia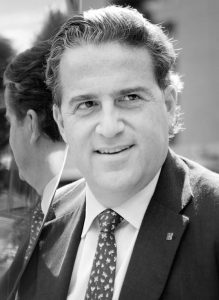 Riccardo Braglia is Helsinn Group's Former Vice Chairman and CEO, Managing Director and a member of Helsinn Holding's Board of Directors and the Executive Committee for Helsinn Group's strategic management.
Riccardo Braglia is an entrepreneur and won the 2011 Best Entrepreneur of the Year in Italian-speaking Switzerland Award by Swiss Venture Club and the Ernst & Young Award for the best Swiss Entrepreneur of the Year 2012 for High Tech/Life Sciences.
Riccardo Braglia holds a degree in Business Economics with specialization in Industrial Management from Luigi Bocconi University, Milan.
---
Agenda
17:00 – 17:10 Welcome Address, Prof. Gianluca Colombo, EMBA Academic Director
Online Keynote Speaker, Riccardo Braglia
Former Vice Chairman and CEO Helsinn
Conferring of Diplomas, Prof. Gianluca Colombo Dean Faculty of Economics & EMBA Academic Director
Prof. Paulo Gonçalves, EMBA12 Academic Director
Class Address EMBA10 Representatives
EMBA Alumni stories
Carlos G. Fairtlough, Managing Director, ISATI Srl
Slaven Klarin Smiljanic, Chief financial officer, Stellantis Middle East
USI EMBA CLUB President, Melina Schatz
Closing remarks, Prof. Gianluca Colombo, Director Executive MBA
19:00  Aperitivo, Dj Set, Dinner in Aula Magna