USI EMBA Study and Business Tour in California
Entrepreneurship and Innovation management course ( 23-29 April 2023)
The USI EMBA is ready for the new study and business tour in California, United States.
From April 23rd to 29th, the Entrepreneurship course by Professor Gianluca Colombo and Innovation Management by Professor Natasha Munshi will take place in the setting of Silicon and Napa Valley.
There are two transversal themes around which the lessons will revolve: Sustainability (Napa Valley) and Digital transformation and Innovation (Silicon Valley).
NAPA VALLEY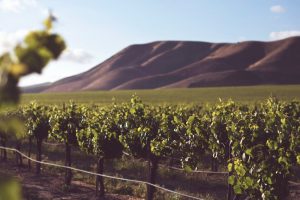 Overall, the combination of favorable climate and soil conditions, a commitment to sustainability, consumer demand, and economic benefits have led to Napa Valley wineries adopting sustainable practices as a way to produce high-quality wine while minimizing their impact on the environment.
Christian Brothers
The stay will begin at Christian Brothers. In 1986, the Christian Brothers developed the Retreat and Conference Center at Mont La Salle to host meetings for their operations. They also opened the property to the public, so that groups and individuals could enjoy the beautiful grounds and facilities for private events.
Built in 1932, the building complex is a splendid display of Old World architecture, characterized by red roof tiles, classic adobe styling, and elongated breezeways, accentuated by handsome arched outdoor corridors. The effect is reminiscent of a California mission; the chapel and buildings all work together to forge a connection between the past and the present, anchored by a central gathering place.
Hess Winery

Hess Winery is a family-owned winery located in Napa Valley, California. It was founded in 1978 by Swiss entrepreneur and art collector Donald Hess, who was passionate about wine and wanted to create world-class wines in California. The winery is known for its commitment to sustainable agriculture and environmentally friendly practices. Hess Winery produces a range of wines, including Cabernet Sauvignon, Chardonnay, Merlot, Malbec, Syrah, and Sauvignon Blanc, among others. The winery's flagship wine is the Hess Collection Cabernet Sauvignon, which is made from grapes grown on the winery's estate vineyards in Mount Veeder, one of the most renowned wine-growing regions in Napa Valley. In addition to producing high-quality wines, Hess Winery is also known for its impressive art collection, which includes works by contemporary artists such as Franz Gertsch, Anselm Kiefer, and Robert Motherwell.
Viansa Vigneti di Famiglia
Viansa Vigneti di Famiglia is a winery located in Sonoma, California, USA. It was founded in 1989 by Sam and Vicki Sebastiani, and the name "Viansa" was derived from a combination of their two mothers' names, Viola and Anselma. The winery is situated on a hilltop with scenic views of the surrounding Sonoma Valley and offers a wide range of Italian-style wines, including Pinot Grigio, Chardonnay, Sangiovese, Barbera, and Cabernet Sauvignon. In addition to wine tasting, Viansa Vigneti di Famiglia also features a marketplace offering gourmet food, gifts, and souvenirs, as well as a deli with Italian-style sandwiches and a picnic area overlooking the vineyards.
SILICON VALLEY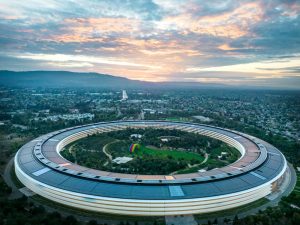 The combination of proximity to leading research institutions, an entrepreneurial spirit, network effects, availability of capital, and a high-quality workforce has made Silicon Valley an attractive location for technology companies to establish their headquarters and grow their businesses.
Silicon Valley is a region located in the southern part of the San Francisco Bay Area in California, USA. It is home to many of the world's largest technology companies, including Google, Apple, Facebook, and Tesla, as well as numerous startups and venture capital firms.
The name "Silicon Valley" comes from the fact that many of the early technology companies in the region were focused on producing silicon-based components for electronics, such as computer chips.
Today, the region is known for its innovation and entrepreneurial culture, as well as its high concentration of skilled workers in technology and related fields.
USI EMBA will visit one of the big 5 tech companies and important and prestigious guest speakers will bring their expertise to the EMBA class on innovation and tech topics, at St. Mary's College.