CEO OF THE YEAR: Augusto Mitidieri
CEO OF THE YEAR: AUGUSTO MITIDIERI
Award Best CEO Europe 2018, Sintetica SA
When: Thursday 14 March , 18:00
Where: Executive Center
Keynote Speaker: Augusto Mitidieri, CEO of Sintetica 
Winner of Best CEO – Best CEO Pain Management Industry 2018
CEO of Sintetica SA Augusto Mitidieri was awarded with the European CEO Magazine Business Worldwide Magazine "Best CEO Pain Management Industry 2018"
Ultimately in charge of 230 employees spread across 25 different countries, Mr. Mitidieri's job is incredibly strategic, thanks to competition from emerging countries and long-term austerity measures Europe-wide.
Sintetica SA is a 95-year-old company that develops injectable anesthetics and analgesics on a global scale. These are specifically used for local anesthesia, pain management and neuromodulation. Mitidieri regards development, production and marketing as crucial areas for the company's future strategy.
Receiving the Best CEO Award from the magazine's executives, Mitidieri insisted that innovation within his industry isn't merely about products, but also management style and organisation.
Sintetica has its HQ in Switzerland, where it employs around 40 per cent of the company's total workforce. Other countries in which it has a base includes Germany, Austria, Italy and the United Kingdom.
In order for Sintetica to retain its global leadership status Mitidieri believes strategic partnering and business development are the keys to long-term growth.
As you would expect, Sintetica is a company which regards staff as a core resource. As such Mitidieri strives to offer culture of creativity and informed risk taking.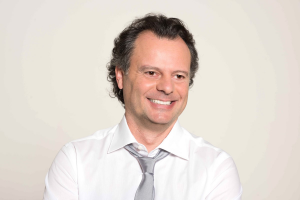 Limited space: send an email to emba@usi.ch