The First 100 Days: Leveraging Career Change
Recognize opportunities and seize them before it is too late
Without change, there would never be opportunities for growth. Sometimes a change is necessary for us to further develop our skills and to grow in our careers. Although change is not always easy, it is when we have the best chance of making a lasting impression on our lives. The question is how can we manage to make this a positive change and not a negative one?
Our featured guest speakers, Stephen Norman (Senior Vice President of PSA Group) and Manuela Maronati (Vice President of PTC Therapeutics), have been through many changes throughout the life cycle of their careers and will be giving an engaging presentation about how to make the first 100 days in your new company count. Discover how to identify the people that are most capable of helping you advance in your career (they aren't who you thought they were), as well as plant the seeds for future success.
---
GUEST SPEAKERS:
Stephen Norman, Senior Vice President of PSA Group
Stephen Norman has been successful in the automotive industry for over 40 years. He joined Peugeot Citroën on 1 May 2014 and is currently Senior Vice President of the company. He has held an array of important roles within the automotive industry, including Chief Global Marketing Officer of the Peugeot group.
He graduated from Leicester University with a degree in Economics and International Politics, then joined the Rover Group in 1976 where he was stationed in England, Belgium and Spain. Afterwards becoming the Marketing Director at Rover France in 1987.
In 1995 he moved to the Volkswagen Group of France, first as Director of Sales and Marketing, before becoming the CEO 2000.
In 2004, he became the Managing Director of Fiat Auto France and Director of Global Marketing in Turin. In 2007, he joined Renault as Director Global Marketing Group and joined the Executive Committee.
Manuela Maronati Vice President and General Manager at Italy PTC Therapeutics
Manuela is currently Vice President and General Manager Italy at PTC Therapeutics; she is responsible for managing the Italian business of PTC, a biotech company which markets Translarna, the first therapy approved to treat Duchenne Muscular Dystrophy, a rare and fatal disease that effects young children. Before this role, Manuela was the Vice President Marketing and Patient Advocacy for the EMEA Region at PTC Therapeutics, in charge of regional marketing, market access and patient advocacy strategies and tactics for the launch of Translarna. Prior to PTC, Manuela held the position of Senior Vice President Sales, Marketing and Patient Advocacy Europe at InterMune where she helped to build up the European organization from an initial nucleus of three people to 220 employees and 100 Mil € revenue when the company was sold to Roche.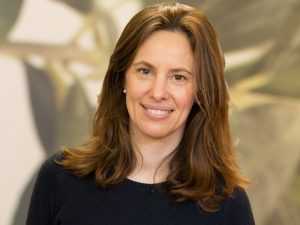 In the past, Manuela has served different marketing and sales roles in Amgen Oncology both in the European Headquarters and in the UK. Manuela also set up her own start-up company Tellus that produces extra-virgin olive oil in Sardinia and export it all over Europe with the goal to improve health and quality of life of Tellus customers through the use of high quality ingredients in everyday diet. Manuela is a chartered Chemical Engineer with an MBA from Bocconi University in Italy.
---
EVENT DETAILS:
When: Saturday, October 7th from 10:30 – 12:30
Where: USI Auditorium, Via Buffi 13, Lugano
AGENDA:
10:15 Registration and Welcome
10:30 Introduction of the topic and guests
10:45 Manuela Maronati, Pharmaceutical Executive, Vice President of PTC Therapeutics
11:15 Stephen Norman, Senior Vice President of Peugeot
12:00 Open Panel Discussion
12:30 Standing Lunch
Come join us for this complimentary community event on Saturday, October 7th at USI!
Limited spaces, book now at emba@usi.ch