BE AN EMBA FOR A DAY: 26-29 APRIL
Join us for the opportunity to attend one of our EMBA courses!
For this April's module, our EMBA students will attend the Merger & Acquisition Management course.
When:
Thursday 26 April 10.00 – 18.00
Friday 27 April 8.30 – 18.00
Saturday 28 April 8.30 – 18.00
Sunday 29 April 8.30 -12.30
The course centers on the strategic management of M&A. The aim of the course is to give mid-level and senior managers the analytical and practical tools to manage mergers and acquisitions and to interact with external specialists involved in the M&A process.
The course will address the following issues:
> actual trends in M&A and relevant recent deals;
> scouting and strategic analysis of potential M&A targets;
> strategic analysis to evaluate the feasibility of a possible M&A transaction;
> financial assessment of the deal;
> teaser and management presentation development;
> origination and deal generation.
The course is a practitioner-oriented one, mixing traditional case discussion with the innovative format of the Executive Briefs-EB.
Guest speakers
Alessandro Santini: Thursday 26, 17.30
Head of Corporate Advisor Service
Banca del Ceresio SA 
Alessandro Santini, is the head of the corporate advisory service of Banca del Ceresio SA, he is active in the Lugano and Milan offices of the firm. Prior to joining Banca del Ceresio, Santini was the CEO of BSI Merchant SPA (the corporate finance arm of BSI Bank, now EFG International) since 2012. Formerly he worked for Ferragamo Group and for a leading Italian family office. He developed a strong experience in M&A deals for mid-sized and large firms and in corporate bond issue, completing a number of significant deals.
He completed his undergraduate education in the US and earned an MBA from LUISS Business School in Rome.
Antonio Vania Panizza: Friday 27, 17:30
Managing director Muzinich
Vania Antonio Panizza is a Managing Director in Muzinich Milan office targeting Growth Capital deals. Prior to joining Muzinich, Vania was a Director with H.I.G. Capital in Milan focusing on mid-market private equity deals. Before that Vania was a Director with AlixPartners where he worked on profitability improvement initiatives and restructuring cases for industrial and consumer goods companies. Previously, he was an Associate Director with 3i Private Equity, where he participated to midmarket transactions in Italy, Spain and France and was a member of the firm's general industrial practice. Prior to that, he was with Bain & Company. Vania started his career as an operations engineer at Pirelli in Italy and in the United States. Vania holds an MBA from INSEAD and a Master of Science in engineering from Politecnico di Milano and ICAI in Madrid. He speaks fluent Italian, English, and Spanish.
The speech will be followed by a networking aperitivo.
Professor Carmine Garzia
Carmine Garzia is a Fellow of the AMC – Advanced Management Centre where he carries out applied research for primary companies and institutions. He teaches Business Strategy and Merger and Acquisition Management at USI – Università della Svizzera Italiana.
His main research interests include: Strategic Management, Industry Structure and Competition, Entrepreneurship and Innovation.
He is Associate Professor of Management at the University of Pollenzo Bra where he is coordinating research and teaching activities in the field of Management applied to the food industry.
He teaches Entrepreneurial Strategy at Bocconi University.
He was Assistant Professor of Management at University of Valle D'Aosta, Post-Doctoral Fellow at USI – Università della Svizzera Italiana, Research Fellow at The Department of Management of Bocconi University and Visiting Scholar at the Department of Information Science of the University of Bergen. He received a degree in Business Administration and a PhD in Business Administration and Management from Bocconi University.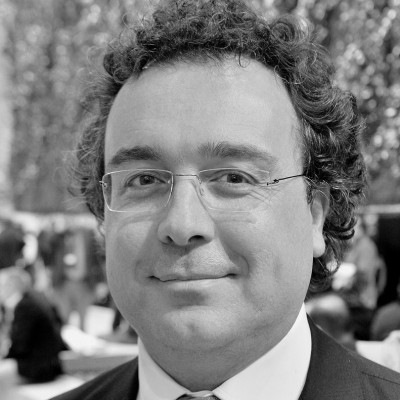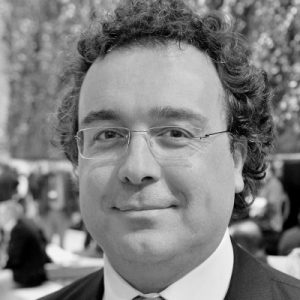 Space is limited, book now at: emba@usi.ch