Creativity & Innovation (15-16.10) and Project Management (19-20.11)
Join us for the opportunity to attend one of our EMBA electives.
CREATIVITY & INNOVATION : 15 & 16 October 2022
"The mere formulation of a problem is far more essential than its solution, which may be merely a matter of mathematical or experimental skills. To raise new questions, new possibilities, to regard old problems from a new angle, requires creative imagination and marks real advances in science." Albert Einstein
Business leaders often use the terms creativity and innovation to suggest how to go beyond  conventional thinking yet few understand why and how they confer a competitive advantage in a globalized context. We will address the importance of these issues for senior managers by breaking it down into four parts namely, the fuzzy front end of creativity and the role of leaders in fostering  creativity within an organization, the roles of technology and innovation in industry evolution, the strategic aspects of innovation for commercialization, and the disruption of old business models to address underserved and emerging markets. The course is aimed at those senior level managers who foresee themselves using creative thinking in a creative setting (e.g., consulting, museums), who are looking to exploit innovation in mature industries (for e.g., Pharmaceuticals, FMCG) to create entirely new industries, or to create breakthrough innovations through new business models (e.g., e-publishing, Biotechnology) that blend economic profit maximization with social value creation.
Goals and objectives we aim to achieve in this course:

1. To provide students with an in depth knowledge of the topics of creativity and innovation, so as to learn how to strategically leverage creativity and innovation for a sustainable competitive advantage.
2. To understand, as future leaders of their firms, the role of leadership in fostering creativity and innovation within an organization and to help them initiate their own creativity and innovation plan that they can implement as future leaders.
3. To learn how new industries are created and evolve through breakthrough technological innovations and in the battle for standards.
4. To examine how business model innovations can be used for economic value creation as well as to address the big societal challenges of our world.
Professor Natasha Vijay Munshi, Phd, MBA
Natasha Vijay Munshi received her doctorate degree in strategy, environment and organization (SEO) in 2003 from University of Pittsburgh, USA. Dr. Munshi also has a Masters degree in Biochemistry and Molecular Biology and an MBA degree in Management and International Business. She has taught at a number of institutions in USA, Europe, and China on courses ranging from capstone strategy, strategic management of technology and innovation, business ethics, and international business at the undergraduate, graduate (MBA, EMBA) and PhD levels. She has also consulted for non-profit organizations in strategic planning and new product development and worked in the biomedical sciences industry. Her publications in the areas of strategy, innovation, and corporate social responsibility include a guest editorship on the topic of social innovation in the Journal of Asia-Pacific Business among others articles in Organizational Dynamics, Journal of Business Strategies, Business and Society Review and Thinking Skills and Creativity.
PROJECT MANAGEMENT: 19 & 20 November 2022
Why do so many projects fail? Why do so many others fail to produce lasting results? Why do so many projects suffer from cost and time overruns? How can firms identify and design high-leverage policies to improve project performance? In this course, we will cover three important aspects of project management:
The theory, methods, and quantitative tools used to effectively plan, organize, and control projects;
Techniques for managing projects more effectively revealed through practice and research; and
Hands-on, practical project management knowledge from optimization and simulation exercises.
Goals and objectives we aim to achieve in this course:
Understand the theory underlying the methods and tools of project management (WBS, CPM, LP, DSM, PERT, EVM, RM, SD)
Be able to apply Project Management methods and tools in practice, understanding their limitations; and
Learn from each other through class discussions and small group assignments.
Professor Paulo Gonçalves, PhD MIT Sloan
Paulo Gonçalves is Professor of Management at USI and Director of the Humanitarian Operations Group. He is a Fellow at the University of Cambridge Judge Business School (CJBS) and former Research Affiliate at the MIT Sloan School of Management.
His research combines System Dynamics Simulation, Behavioral Experiments and Econometrics to understand how managers make decisions in humanitarian settings. Currently, he has been developing supply chain experiments to understand and improve managerial decisions in humanitarian operations.
He holds a Ph.D. in Management Science from MIT Sloan and a M.Sc. from MIT. Prior to USI, prof. Gonçalves held appointments at the MIT Sloan School of Management and the University of Miami Graduate School of Business.
While at Sloan, Paulo worked with Intel's Strategic Capacity group as an Intel scholar. For his work, he has received the Intel Foundation Graduate Research Fellowship Award (2003-2004).
For his dissertation, he has won the 2004 Doctoral dissertation award given annually by the Council of Supply Chain Management Professionals (CSCMP).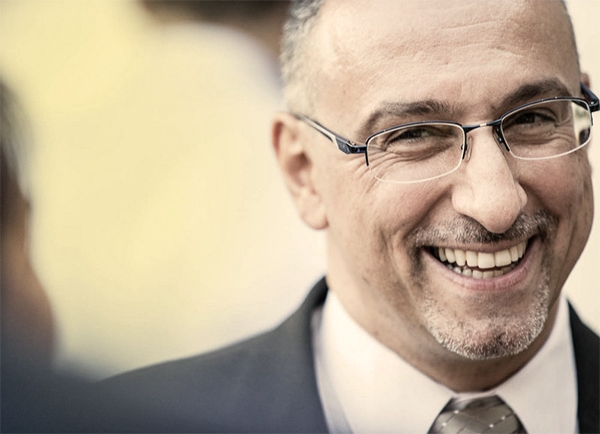 PRICE
3.000 CHF 1 elective
5.000 CHF 2 electives
Special Discount for USI Alumni
2.700 CHF 1 elective
4.5000 CHF electives
You will receive a final certificate of attendance.  Please note that every elective counts 4 ETCS.
To enroll, email us: emba@usi.ch