WIN AN EMBA FULL SCHOLARSHIP: PARTICIPATE IN BOLDBRAIN, A STARTUP CHALLENGE
Boldbrain challenge
Ever think to turn into a reality your great idea?
Participate at Boldbrain Startup Challenge and win a USI EMBA scholarship!
Boldbrain Startup Challenge: a new Swiss accelerator for innovative projects which born from the evolution of the StartCup Ticino.
Organized by Agire Foundation and the USI Start-Up Center, it is aimed as a support to 20 start-up companies, with a three-month training course that allows them to assume an identity and to continue with their business plans.
1st place: CHF 40'000 cash
Applications for the 5th edition of the Boldbrain Startup Challenge are now open. The accelerator is intended for startups or early-stage ideas, of an innovative nature, regardless of the sector of activity. Applications from abroad are admitted provided that the promoters intend to develop their idea in Ticino. Applications for the program can be submitted until July 15th, 11.50 PM. To learn more about the program, the commitment required and the conditions of admission, you can directly consult this site, from which you can also download the Regulations and sign up for the InfoDay that will be held on June 2nd at the Lido Conca D'Oro Lugano-Paradiso.
The final event of the program is a celebratory moment that will allow the 10 finalists to present their project in front of a heterogeneous audience. Since 2019, the popular jury will also decree a 6th prize among the 10 finalists.
If permitted, the event will be organized in the Theatre of Palazzo dei Congressi in Lugano, in the presence of the political authorities, representatives of sponsor and other important representatives of the Ticino business world. We will start at 7:00 PM and after the celebrations, at about 9:00 PM, you will be our guests for a rich aperitif.
The Ceremony will take place on December 13, 2022, with doors opening from 6.15 pm to allow for control formalities.
Official Boldbrain website: http://boldbrain.ch/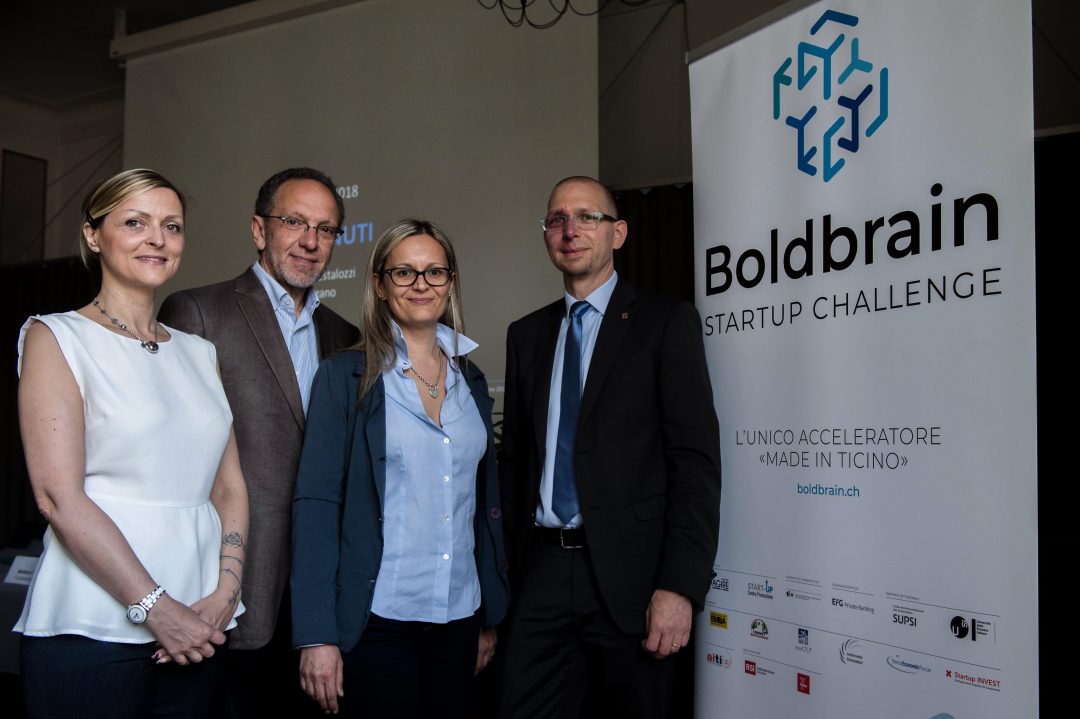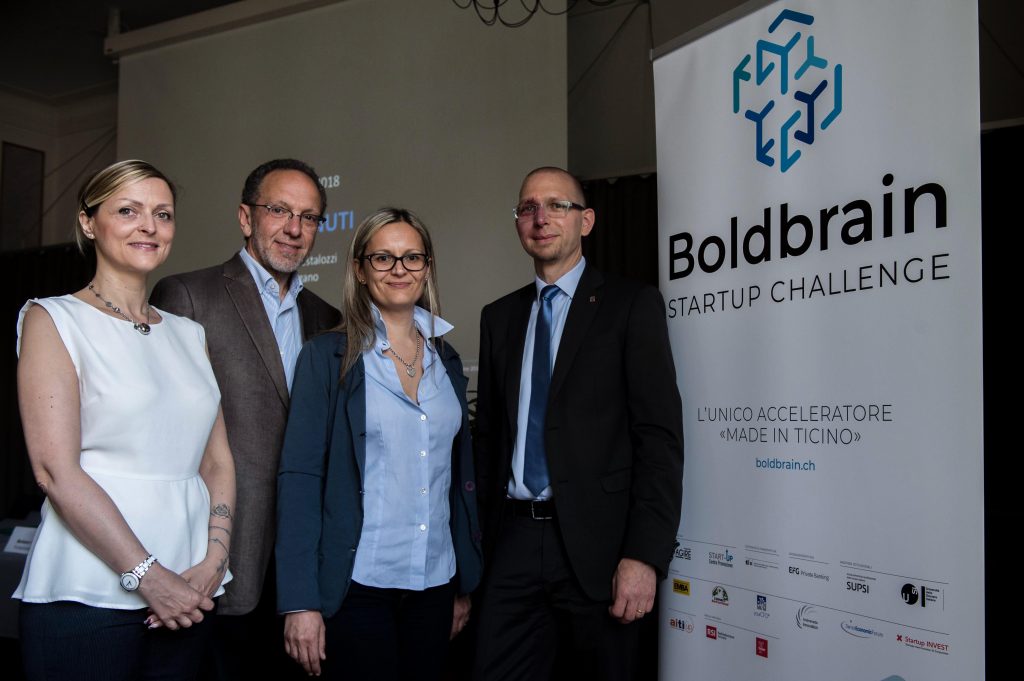 Lugano: Press conference. In the picture from right:  Stefano Rizzi (Director of Department of Finance and Economy) Barbara Vannin (Project Manager Fondazione Agire), Alcide Barberis (Director Centro Promozione Start-up CP Start-UP ), e Fiorenza Trento ( Fondazione Agire, coordinator of communication). © Ti-Press / Francesca Agosta