Navigating Uncertainty in a Changing Economic Landscape
Due to unforeseen circumstances, it has become necessary to reschedule the event to a later date, which is currently to be determined. Stay tuned!
Navigating Uncertainty in a Changing Economic Landscape
Lessons from California
Survival of the fittest: Navigating macroeconomic changes in a shifting business landscape.
Join us for a dynamic roundtable discussion where we'll explore the latest strategies for success in an era of economic uncertainty.
From plummeting prices to evolving trade policies, Swiss companies face unique challenges as net exporters.
Our expert panelists will share insights and perspectives on how to adapt and thrive in this new normal.
Don't miss this opportunity to network with industry leaders and gain valuable knowledge that can help you stay ahead of the curve.
After the event, a networking aperitivo will be offered in Executive Center.
Guest speakers
Professor Paulo Goncalves: Moderator of the event
Paulo Gonçalves is Professor of Management at USI and Director of Executive MBA11. He is a Fellow at the University of Cambridge Judge Business School (CJBS) and former Research Affiliate at the MIT Sloan School of Management. His research combines System Dynamics Simulation, Behavioral Experiments and Econometrics to understand how managers make decisions in humanitarian settings. Currently, he has been developing supply chain experiments to understand and improve managerial decisions in humanitarian operations. He holds a Ph.D. in Management Science from MIT Sloan and a M.Sc. from MIT. Prior to USI, prof. Gonçalves held appointments at the MIT Sloan School of Management and the University of Miami Graduate School of Business.
While at Sloan, Paulo worked with Intel's Strategic Capacity group as an Intel scholar. For his work, he has received the Intel Foundation Graduate Research Fellowship Award (2003-2004). For his dissertation, he has won the 2004 Doctoral dissertation award given annually by the Council of Supply Chain Management Professionals (CSCMP).

Professor Gianluca Colombo
Professor of Management an entrepreneurship, Director Executive MBA. Former Head of the Department of Management. He is member of the SMS (Strategic Management Society), the AIMS (Association Internationale de Management Stratégique), the EURAM – European Academy of management), the SDS (System Dynamics Society). His field of research are: Merger & Acquisitions, Family Business, System thinking and complexity in management, Logic and rhetoric of strategic conversation.

Professor Laurent Frésard

Prof. Fresard earned a PhD in Finance from the University of Neuchatel in 2009. He was an assistant professor of finance at HEC Paris between 2008 and 2011, and an assistant and then a tenured associate professor of finance at the Robert H. Smith School of Business at the University of Maryland between 2011 and 2017. He is a professor of finance at USI, where he holds a senior Swiss Finance Institute (SFI) chair. His research focuses on corporate finance, and specifically on the interactions between firms, financial markets, and the real economy. His latest research investigates the effect of stock prices on firms' actions, and the role of the financial sector in the allocation of talents in the economy.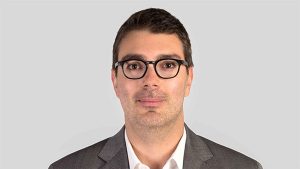 Professor Lorenz Kueng
Prof. Küng joined the economics department of USI in 2019. He earned a PhD in Economics from the University of California, Berkeley in 2012, both Bachelor and Masters degrees in economics and mathematics from the University of Fribourg in 2005, and a diploma in economics from the Swiss National Bank's Study Center Gerzensee in 2006.
Before joining USI, he was an Assistant Professor of Finance at the Kellogg School of Management at Northwestern University in Chicago, a Faculty Research Fellow of the National Bureau of Economic Research (NBER) in Boston, and served as a Research Economist at the Federal Reserve Bank of Chicago. He is a Research Affiliate of the Center for Economic Policy Research (CEPR) in London and a Faculty Member of the Swiss Finance Institute (SFI).