EMBA SUMMER OPEN DAY 20.07
Invest in yourself.
20 July, 2023, 6 PM, Executive Center, USI

USI EMBA opens its doors for a complete presentation of its new program, starting on 23.09.2023.
This is the last opportunity to learn about the master and the application requirements.
SCHEDULE

18:00 Presentation of the Executive MBA 11,  by Academic Directors Gianluca Colombo and Paulo Gonçalves
18:20 EMBA Voices, Get inspired by our Alumni Stories
USI EMBA Alumni Voices
Angelo Facchinetti
Previously, Investment Director and Partner EQUINOX
Now, CEO at Ou(R)group S.r.l.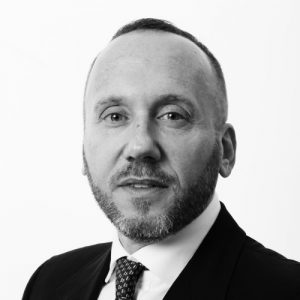 Angelo, the CEO, boasts an impressive 30-year background in Management, Private Equity, and Finance. Having served as a board member in numerous Italian companies, he has gained invaluable experience across a wide range of industries. These include Alternative Investments Funds, Retail, Real Estate, Steel Manufacturing, Automotive Components, Marketing Services, Strategy Consulting, Financial Services, Food Manufacturing, and Jewelry.
Prior to venturing into the Private Equity sector, Angelo held executive management roles in two Italian financial institutions, which were conglomerates with investments spanning all asset classes. Notably, he served as the Managing Director at HOPA SPA and later as the Chief Investment Officer at MITTEL GROUP, a publicly listed company on the Italian Stock Exchange.
Angelo's leadership as CEO extended to the successful reorganization of FASHION DISTRICT GROUP, the second-largest retail outlet chain in Italy during his tenure.
Marziale Brusini
Previously, Director Region South, Sunrise Communication AG
Now, Territory Account Manager at Cisco

Marziale, a professional with over 20 years of experience in the Telco and IT industries, has become a master of digitalization. His expertise in this field is complemented by exceptional public speaking and leadership skills. Marziale possesses a natural talent for inspiring and motivating others, and he excels at fostering a collaborative and highly productive team environment.
In addition to his technical prowess, Marziale's analytical abilities are matched by his strong interpersonal skills, making him a pragmatic and empathetic problem-solver. He is widely appreciated by colleagues and friends for his approachable yet authoritative demeanor, as well as his unwavering passion for innovation.
Marziale places great importance on listening attentively and understanding the needs of those around him. He is a results-driven professional with a positive outlook and an entrepreneurial mindset. With his unique blend of technical expertise and exceptional interpersonal skills, Marziale is confident in his ability to lead and inspire teams, even in the face of the most challenging circumstances.
Gianluca Di Pinto
Previously, Compliance and Internal Audit, Best Vision Group SA
Now, Goverance, Risk and Compliance Cybersecurity Analyst Guess SA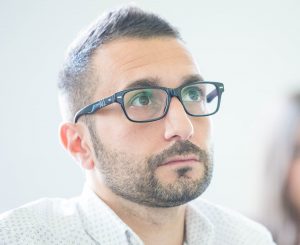 Gianluca is a highly experienced professional specializing in Compliance, Internal Audit, and Cybersecurity GRC. Currently serving as a Cybersecurity GRC Specialist at Guess Europe Sagl, he brings a wealth of knowledge and expertise to his role, after having been in Spain for an international experience. With over 10 years of experience at Best Vision Group, Gianluca has successfully managed internal controls, facilitated continuous improvement, and ensured alignment with requirements. His proficiency extends to achieving compliance, overseeing IT services, and promoting employee awareness. Gianluca's commitment, skills, and extensive background make him an invaluable asset in upholding stringent standards of compliance and cybersecurity.
Patrick Spinedi
Previously General Manager & Business Development, Solar Turbines
Now, Corporate key account Manager, Swisscom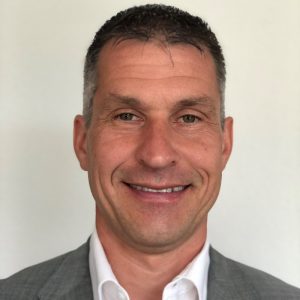 Patrick is a Corporate Key Account Manager at Swisscom, a telecommunications company, based in Ticino, Switzerland. His responsibilities include negotiation, account management, business-to-business (B2B) sales, and direct sales.
Before joining Swisscom, Patrick worked as a General Manager and Business Development Manager at Solar Turbines, a global power generation company. He held this position for 3 years, from August 2018 to July 2021. During his time at Solar Turbines, Patrick served as the General Manager for Global Machine Connectivity Solutions and also handled business development for power generation digital solutions. He has a background in strategic planning, operational excellence, and team leadership.