THE FINAL RUSH: BE AN EMBA FOR A DAY 13-15 JUNE
Have an espresso, take a tour of our Executive Center, and talk with your future professors and current program participants.
When: 13, 14, 15 June
Thursday, Friday, Saturday 8:30 – 18:00
Where: USI, Executive Center
Course: Creativity and Innovation
Business leaders often use the terms creativity and innovation to suggest how to go beyond conventional thinking yet few understand why and how they confer a competitive advantage in a globalized context.
Goals and objectives of the course:
– To provide students with an in-depth knowledge of the topics of creativity and innovation, so as to learn how to strategically leverage creativity and innovation for a sustainable competitive advantage.
– To understand the role of leadership in fostering creativity and innovation within an organization and to help them initiate their own creativity and innovation plan that they can implement.
– To learn how new industries are created and evolve through breakthrough technological innovations and in the battle for standards.
– To examine how business model innovations can be used for economic value creation as well as to address the big societal challenges of our world.
Natasha Munshi
Natasha Vijay Munshi received her doctorate degree in strategy, environment, and organization (SEO) in 2003 from the University of Pittsburgh, USA. Dr. Munshi also has a Masters degree in Biochemistry and Molecular Biology and an MBA degree in Management and International Business. She has taught at a number of institutions in the USA, Europe, and China on courses ranging from capstone strategy, strategic management of technology and innovation, business ethics, and international business at the undergraduate, graduate (MBA, EMBA) and Ph.D. levels. She has also consulted for non-profit organizations in strategic planning and new product development and worked in the biomedical sciences industry. Her publications int he areas of strategy, innovation, and corporate social responsibility include a guest editorship on the topic of social innovation in the Journal of Asia-Pacific Business among others articles in Organizational Dynamics, Journal of Business Strategies, Business and Society Review and Thinking Skills and Creativity.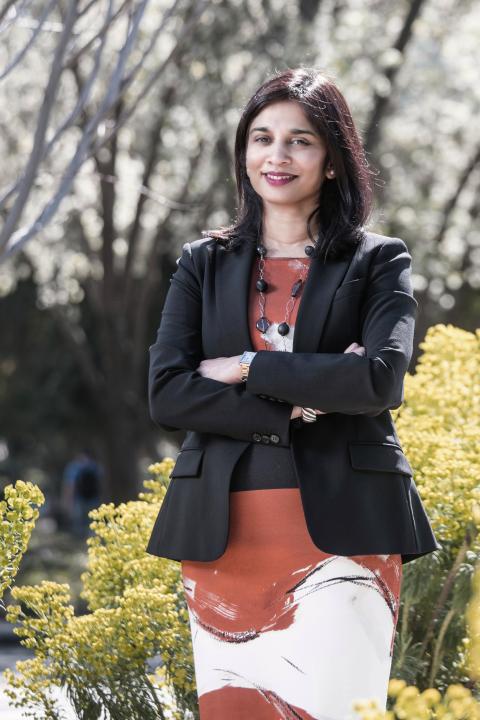 Last seats available: emba@usi.ch